Book us to play in your home!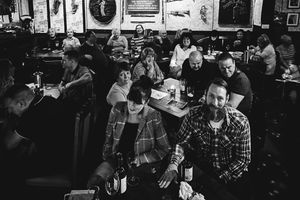 "Housegigs" are becoming the go-to event for people wanting to put on something special for  their friends and family, providing people with the chance to enjoy an up-close and personal live music experience in the comfort of their home. Housegigs can be indoors, or outdoors as part of a garden party!
We're now booking housegigs for 2018 AND 2019 in the Merseyside, Cheshire and North Wales areas  (*or possibly further afield, so please ask!).
If you would like to book our trio to play to your friends and family then please get in touch.
​* We may on occasion require expenses to be covered depending on how far away we are required to travel (accommodation and petrol costs). But we will make this clear on application when we have your address details. Price will be quoted on application. 
Video of recent housegig perfomance
HERE'S HOW IT WORKS:  
You need a space (indoors or outdoors) big enough to accommodate around 20 people (plus the trio and our instruments!).​  

We DON'T CHARGE for playing*; all we ask is for donations at the end of the night (no minimum amount, whatever people are happy to give) and the chance to sell a few CDs. 

Then you organise the night as you would any other house party in terms of invitations, food, drink etc. 
​It's important to differentiate a housegig from performing background music at a house party: 
In a house gig, we will play a concert for your guests (daytime or evening, indoors or outdoors!). 

We will usually perform for up to 2 hours, with a short break in between 2 sets.  

Our performance will include mainly original songs of Jimmy's from his two albums, plus a number of carefully selected covers.